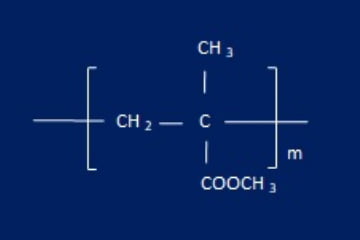 EB Resists with Photosensitivity to 13.5nm
Electron Beam
These are resists with photosensitivity to 13.5nm electron beam radiation. This product is mainly used for semiconductor photomask production. Both positive and negative types are available with high sensitivity and pattern stability.
Positive Type OEBR-CAP Series
Three positive types of resist are available, of which one has sensitivity priority and one has resolution priority.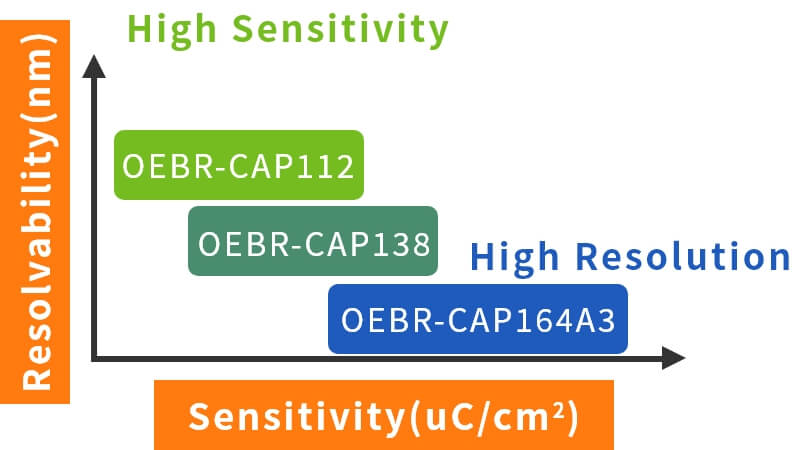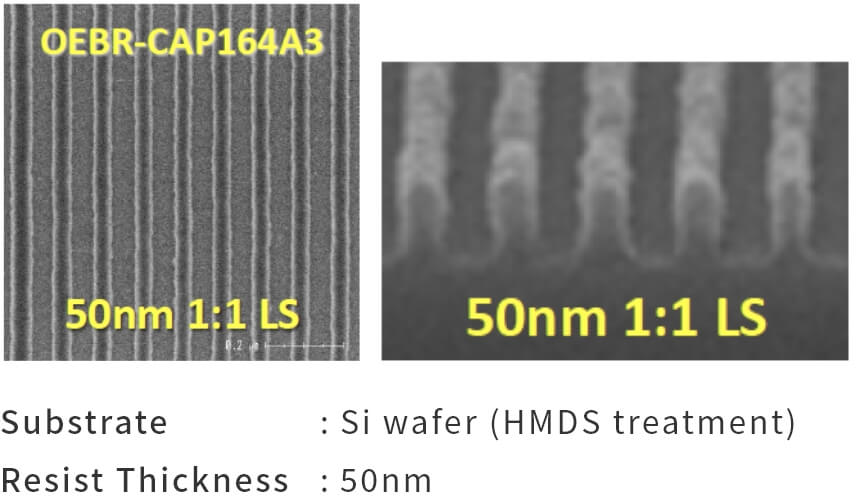 Negative Type OEBR-CAN Series
Two types of negative type resist are available, one with sensitivity and one with resolution priority.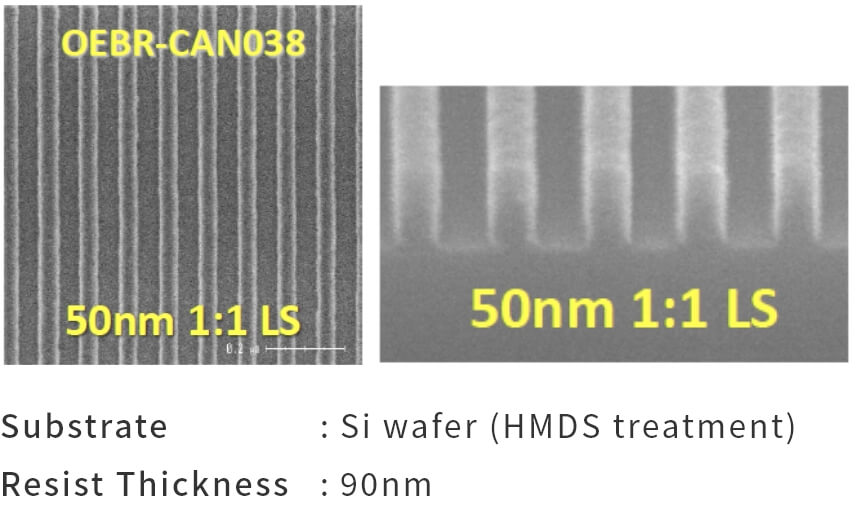 EBR in the text is a pending or registered trademark of TOK.
Please Feel Free to Contact Us for More Information