Here, we will discuss porous polyimide films with a uniform pore structure, life science research tools with fine through holes, and other microfabrication products.
Porous Polyimide Film
Porous Polyimide Film With a Very Unique and Uniform Pore Structure
This is a porous polyimide film with an extremely unique and uniform pore structure.
This film has high heat resistance, high chemical resistance, and ultra-low dielectric constant, has excellent safety and insulating properties, and is intended for use as a substrate material and insulating film.
Features
Open cell structure with spherical pores
Consistent and uniform pore size
High porosity ⇒ high permeability, low dielectric constant
Low dielectric constant ⇒ Improved insulation and signal transmission
Unique and Uniform Microstructure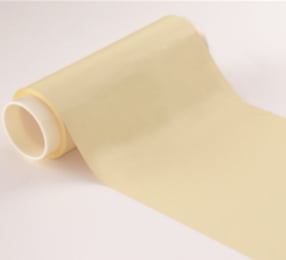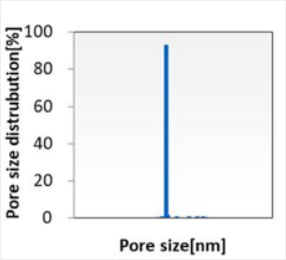 Intended Use Case
Various Separation Membranes
(Lib Separator, etc.)
Low-Dielectric
Substrate Material

Sound-Proof/Sound-Absorbing Materials

Heat Resistant/Insulating Materials
Membrane Properties
Item
Unit
μm Pore
nm Pore
Porosity
%
70
70
Gurley
sec/100cc
8〜10
200〜300
Strength
MPa
25〜35
25〜40
Elongation
%
20〜45
25〜40
Thermal decomposition
℃
571
571
Dielectric
1 GHz
-
-
1.495
10 GHz
-
1.461
SIEVEWELL Cell Capture Device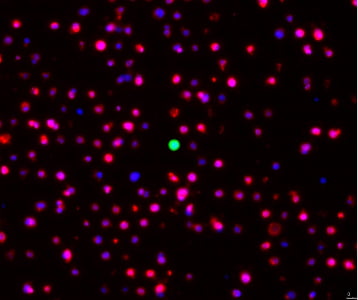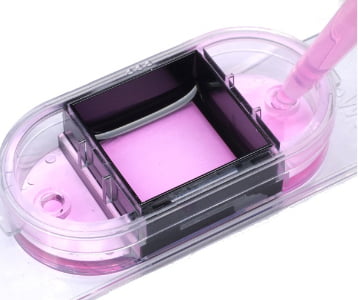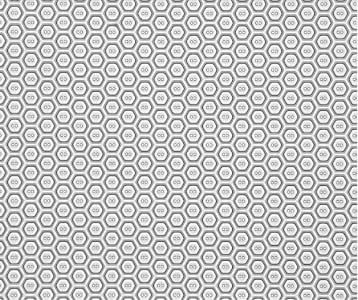 Life Science Research Tool With Microscopic Pores That Trap Cells and Allow Solutions to Pass Through.
These devices use transparent, anti-fluorescent materials with microscopic cell-sized structures. It is now being used by universities and research institutes around the world as a cell retention tool to supplement rare cancer cells in the fluid for genetic analysis, and as an analysis tool for the phenomenon known as NETosis/NETs (Neutrophil extracellular traps).
SIEVEWELL in the text is a pending or registered trademark of TOK.
Please Feel Free to Contact Us for More Information
Related Information