We offer a variety of materials that contribute to greater product functionality, including superhydrophilic coating materials that can be applied to various substrates without pretreatment, and reflective multilayer materials that are effective in counteracting sidewall shape and dimension variation.

Optically designed materials can be combined with resist as an overlayer or underlayer to achieve excellent shape maintenance and dimension control.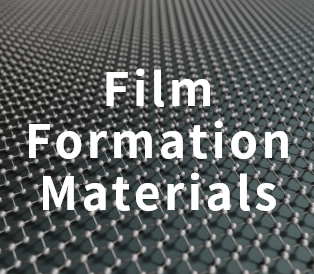 These materials, including diffusion and planarization coatings, form SiO2- and B2O3-based films when coated and baked.

These materials are used in a wide range of applications such as chemical processing, etching, cutting, polishing, laser processing, etc. The coating protects the unprocessed area from damage and contamination due to corrosion, particles and debris.

With features such as low auto-fluorescence and low cytotoxicity, these photosensitive adhesives are suitable for use on Si, glass and BioMEMS.
Related Information