Tokyo Ohka Kogyo is a leading manufacturer of photosensitive materials (photoresists).
We use our expertise in polymer design technology, microfabrication technology, and high purity technology in the semiconductor industry to provide resists and materials that support development in a wide range of industries.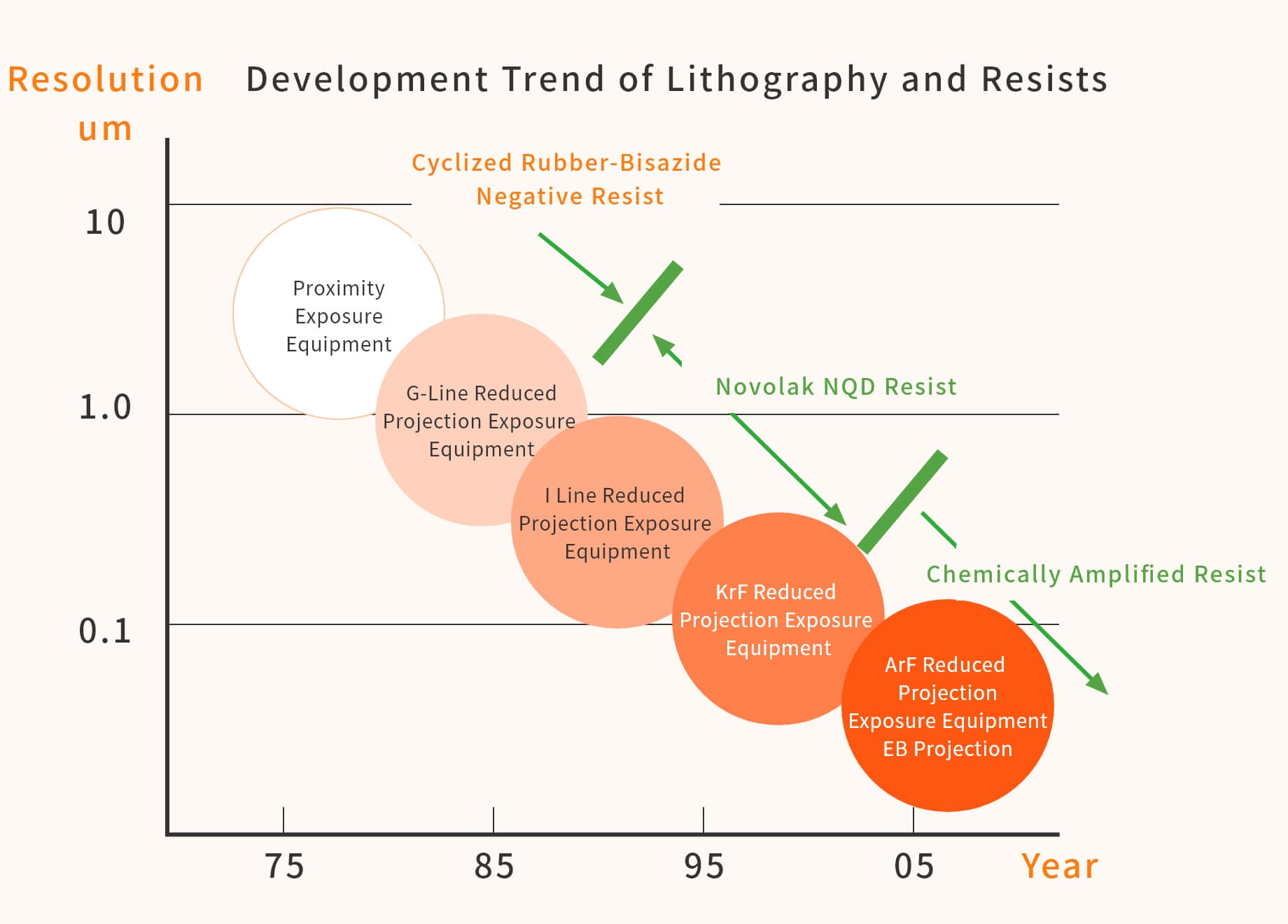 We offer a wide range of resists that can be used for long wavelength projection exposure and for high NA g-/i-line stepper exposure systems.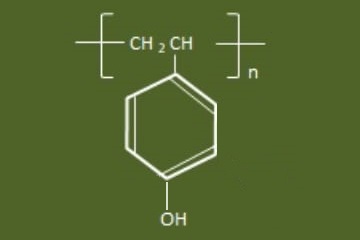 We provide KrF resists with a protective group on the PHS and a reaction mechanism based on a photoacid generator (PAG).

We offer a wide range of resists for both ArF dry exposure and ArF immersion exposure (ArFImm). It is possible to choose the most suitable resist to meet the necessary conditions.

We continue to research and develop EUV resists with absorption wavelengths of 13.5nm,
with a proven track record in mass production lines.

These are resists for electron beam applications with photosensitivity down to 13.5nm. We offer both positive and negative types with high sensitivity and pattern stability.

This series was designed and developed as positive i-line resists for display applications. These resists are useful for wire patterning with both high sensitivity and fineness.

This series was designed and developed for use in photolithography for display applications,
including the design and development of photosensitive black pigment films.

These are photoresists of both positive and negative types capable of forming lift-off shapes. These resists can be removed easily with common organic solvents.

Rubber-based negative resists resistant to acidic and alkaline etchants; g-line, i-line, and KrF photoresists are available.

Thick film resists for deep etching of Si substrates using Bosch and alternative Bosch dry etching methods.

A high-resolution positive thick film resist for electrolytic plating that is resistant to non-cyanide metal, silver, tin and other metal plating solutions.

A wide range of resists for rewiring are available, from thin to thick films (2 to 20μm).

A coating material that enables photolithography to create hydrophobic (water/oil repellent) patterns.
Related Information