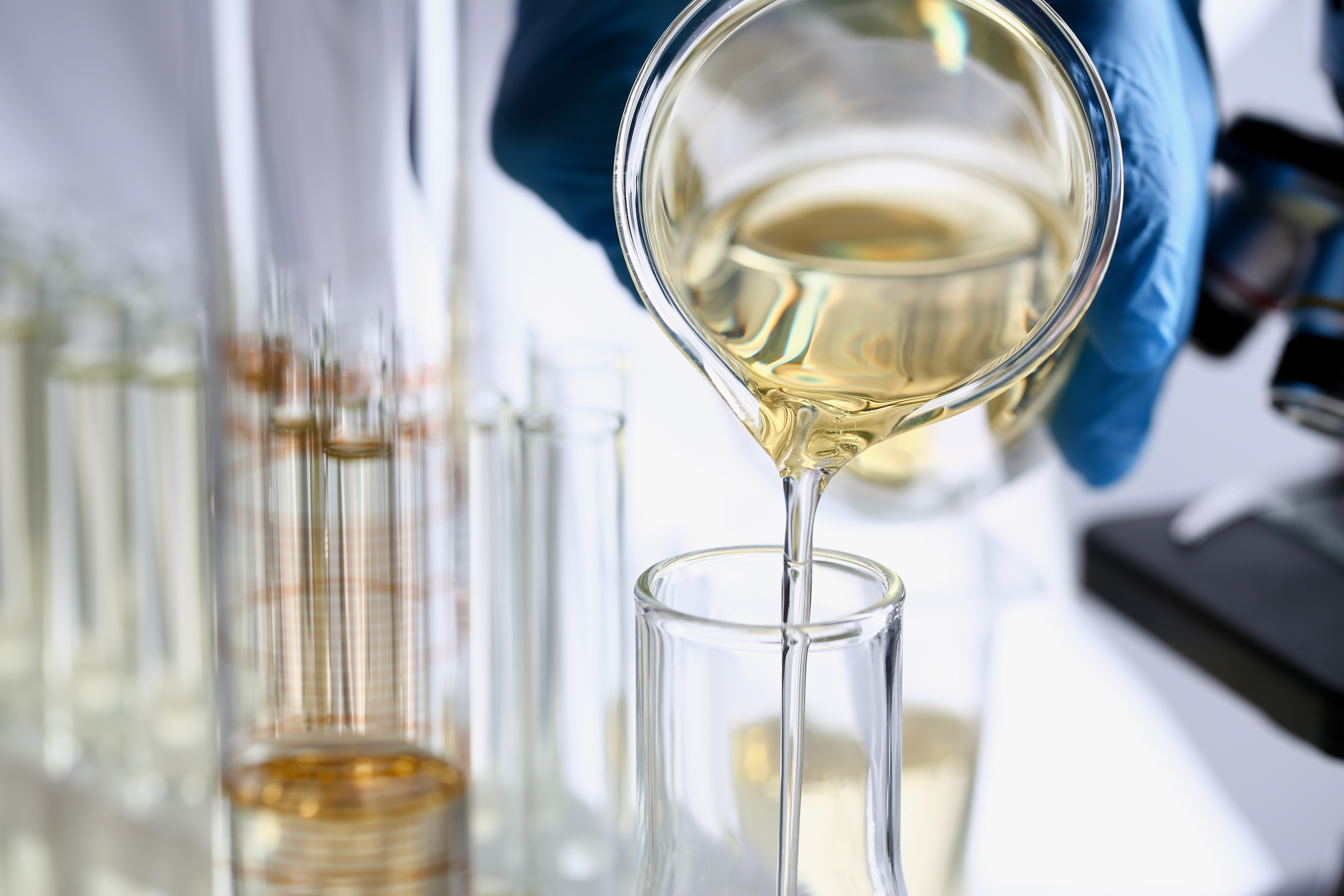 Fine patterning is possible by photolithography process. These photosensitive adhesives are suitable for Si to Si, Si to glass, and glass to glass bonding of semiconductor devices, MEMS sensors, semiconductor substrates, and support plates by selectively forming a fine patterned adhesive layer. It has low autofluorescence and low cytotoxicity, which makes it suitable for BioMEMS.
Photosensitive adhesives with high transmittance (99.9%@400nm, n=1.52@550nm) are also available.
Photosensitive Film Type TMMF NA1000 (Liquid Type TMMR NA1000PM) 
Structure Formation and Substrate Bonding Can Be Done With a Single Material
Negative type dry film resist (solvent development type)
Suitable for low temperature bonding
Low auto-fluorescence, extremely low cytotoxicity (ISO-10993-5 compliance)

Film Type Process Flow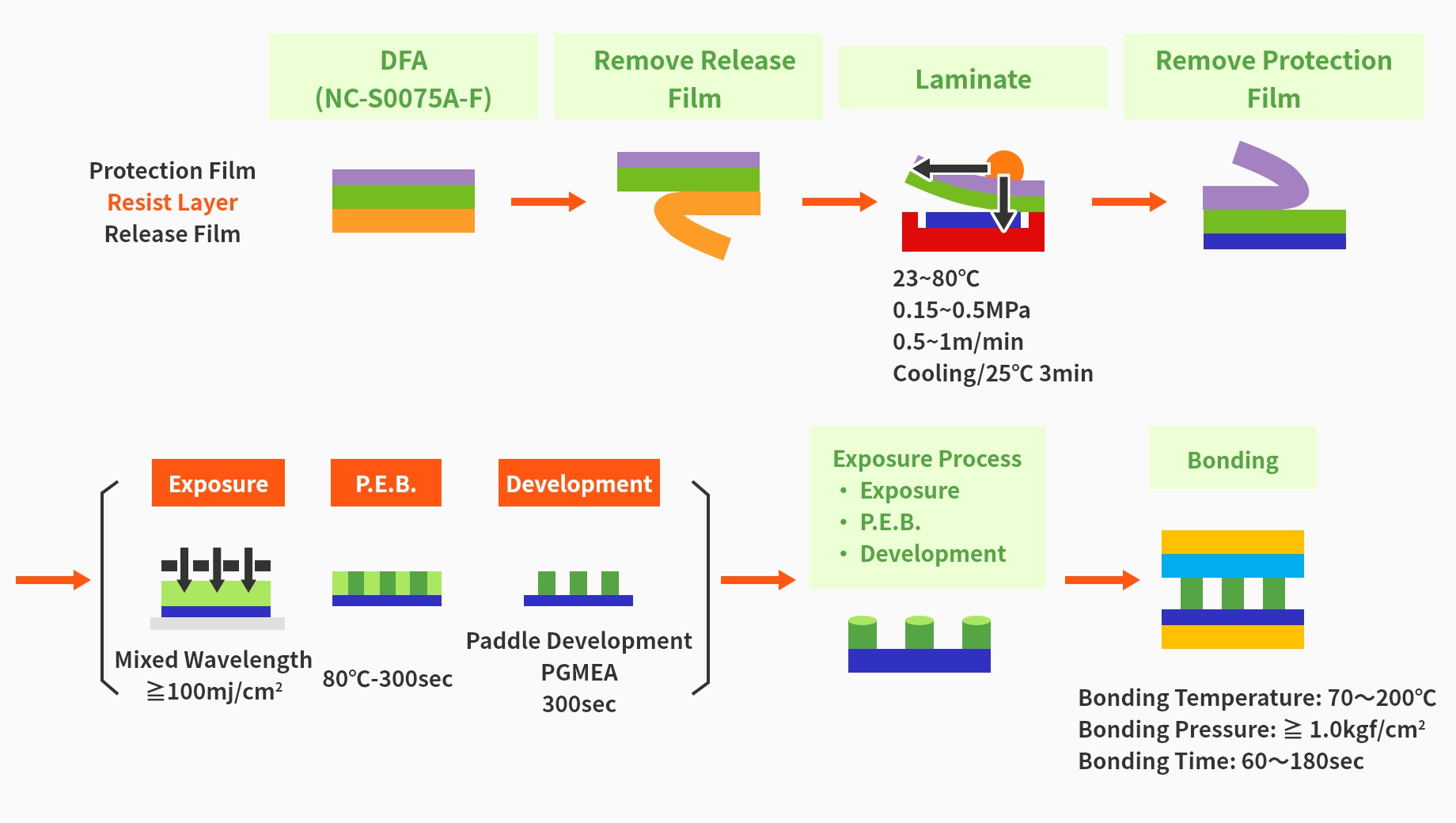 Applications: Semiconductor chip to chip bonding, semiconductor chip to substrate bonding. Other applications include printer heads, LEDs, TSV bonding, semiconductor and sensor module manufacturing.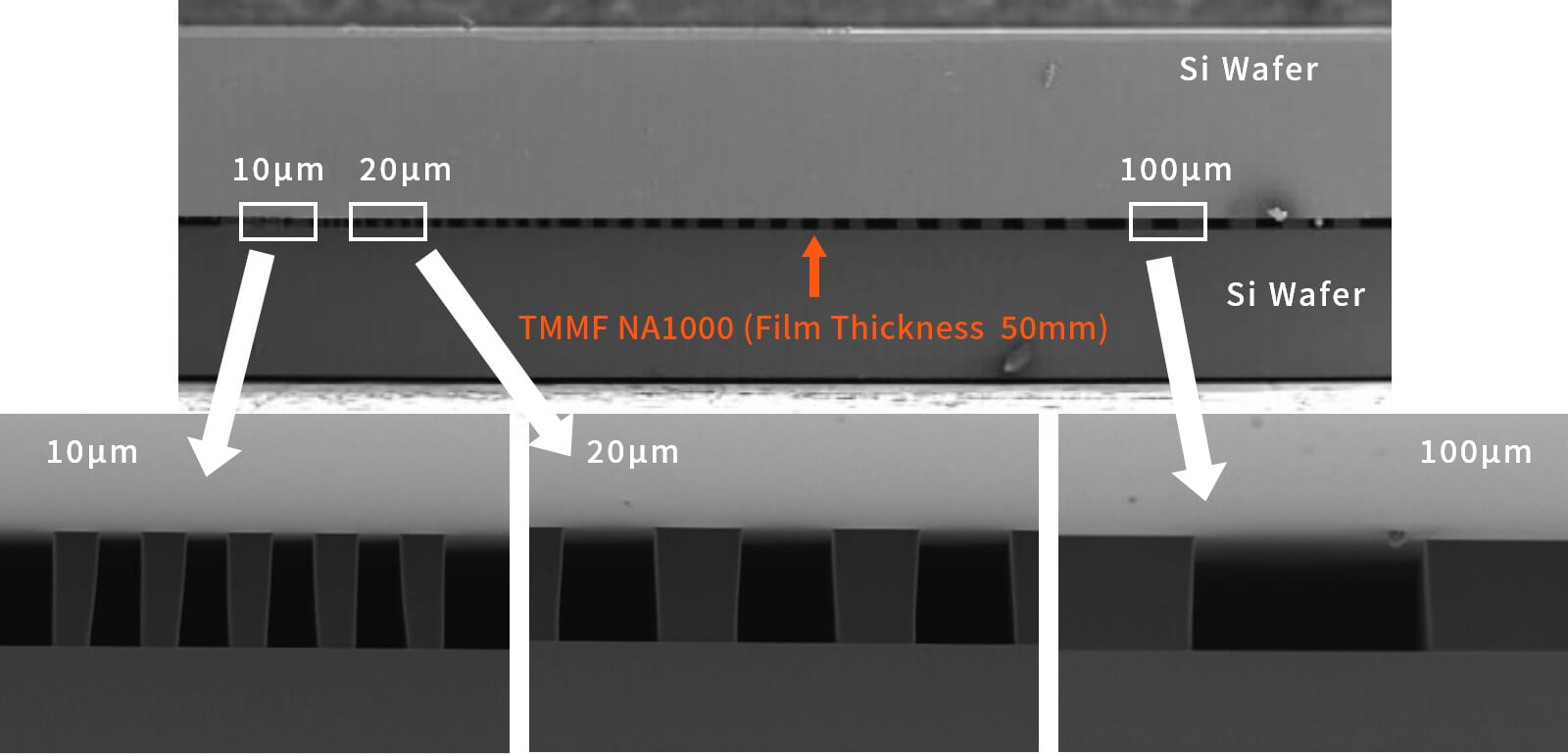 Low Temperature Curing (200℃)
PGMEA Development
Good Adhesion
Suitable film thickness range (5~60μm)
High heat resistance (up to 280℃)
Chemical resistance
Bonding Strength

Auto-Fluorescence

We offer two types of products: the film type TMMF NA100 for lamination and the liquid type TMMR NA100 for spin application.
TAMFC, TMMF, and TMMR in the text are pending or registered trademarks of TOK.
Please Feel Free to Contact Us for More Information
Sales Division
Product Site Contact
For any questions or concerns,
Send an Inquiry Through the Web
If you are in a hurry,
Contact Us by Phone
TEL 044-435-3001
Business Hours: 8:30-17:15 (excludes weekends and holidays)
Inquiries About New Business
For any questions or concerns,
Send an Inquiry Through the Web