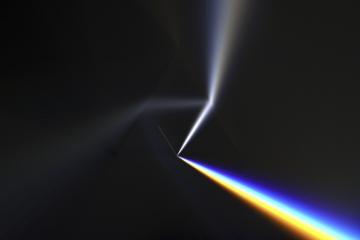 Effective for Non-PFOS and Non-PFOA TARC and BARC Materials
The combination of optically designed materials as the overlayer and underlayer of the resist is a reliable solution for maintaining good shape and dimension control.
The use of TARC and BARC materials is effective in counteracting sidewall shape variation and dimension variation caused by standing waves caused by interference within the resist layer during exposure.
We supply TARC and BARC materials that do not contain PFOS and PFOA, which are internationally regulated as persistent organic pollutants.
Main Material Lineup
| | I-Line | KrF |
| --- | --- | --- |
| TARC | TSP-IL2600C | TSP-EX3002A |
| BARC | SWK-T7 | SWK-EX4 |
*The above products are all non-PFOS and non-PFOA.
TARC and BARC Materials
ARC ; Anti-Reflective Coating
Top Anti Reflective Coating

TARC

Bottom Anti Reflective Coating

BARC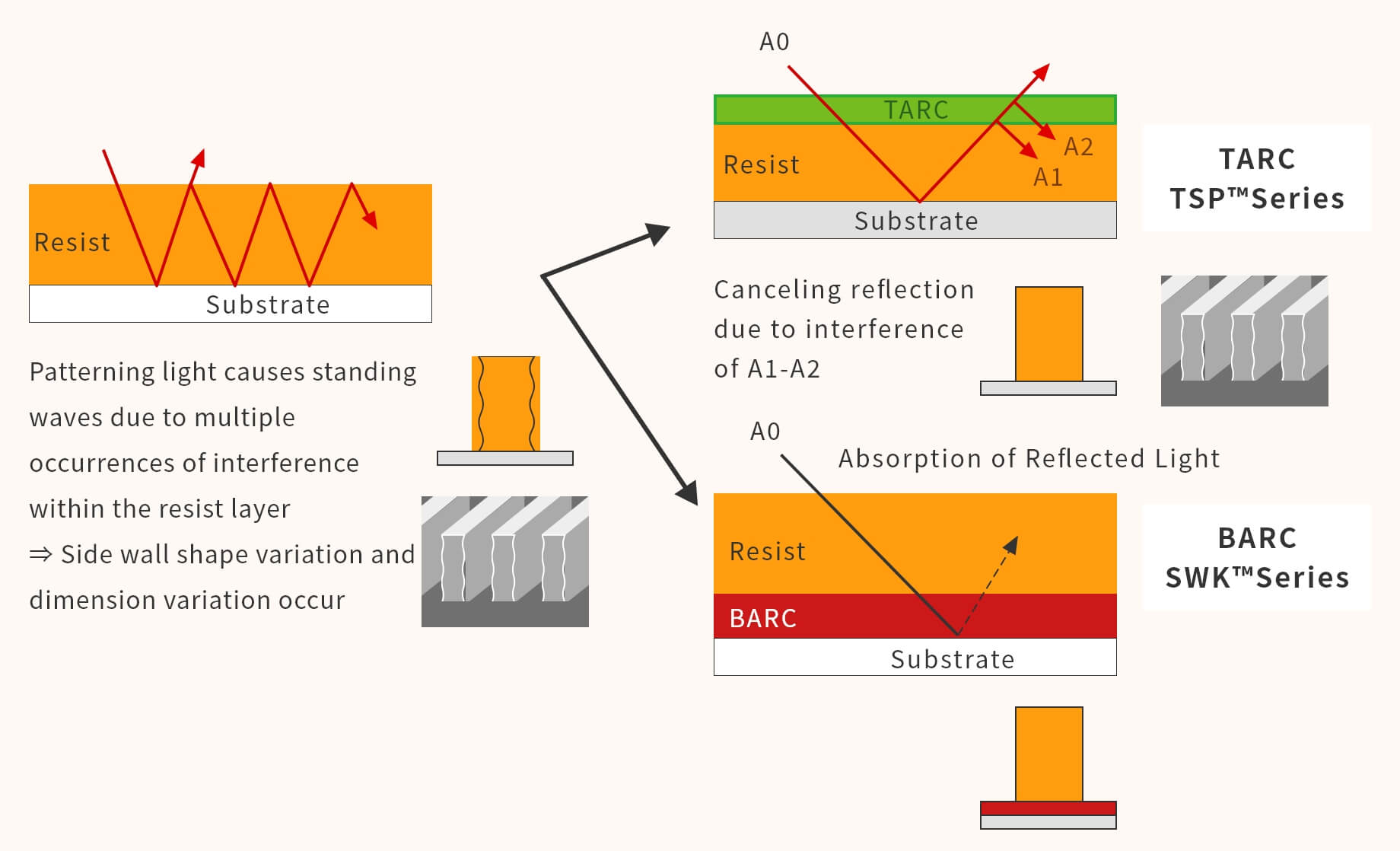 TARC/BARC Process Flow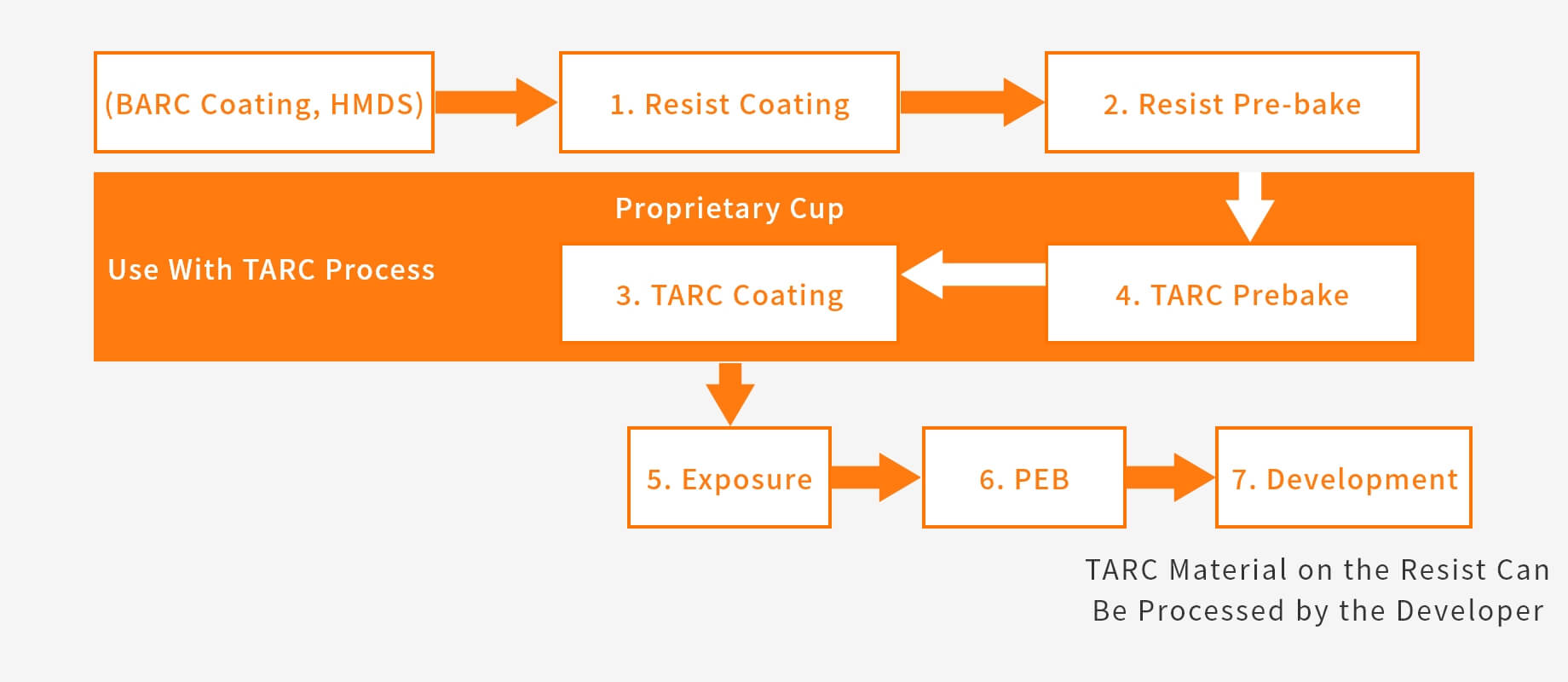 Non-PFOS Type Ex.: TSP-IL2600C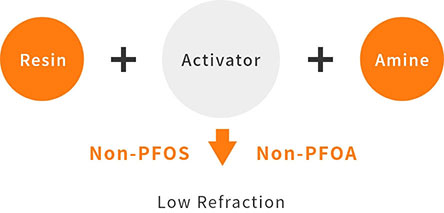 TSP and SWK in the text are pending or registered trademarks of TOK.
Please Feel Free to Contact Us for More Information