As a solution for advanced packaging, Tokyo Ohka Kogyo has developed its own wafer handling system (Zero Newton) for 3D and 2.5D packaging technology, in which wafers are thinned and stacked, and provide equipment and materials for this process.
We also offer wafer level (FOWLP) and panel level (FOPLP) equipment and materials for fan-out processes.
Equipment for 3D Packaging and Fan-Out Wafer Level Package (FOWLP)
For 3D packaging technology (3D and 2.5D) where wafers are thinned and stacked, we provide equipment for attaching wafers to support glass (TWM12000 series) and equipment for removing and cleaning support glass from thinned wafers (TWR12000 series), as well as related materials. These equipment and materials are also applicable to fan-out wafer level packages (FOWLP).
Zero Newton TWM12000 Series Bonder Equipment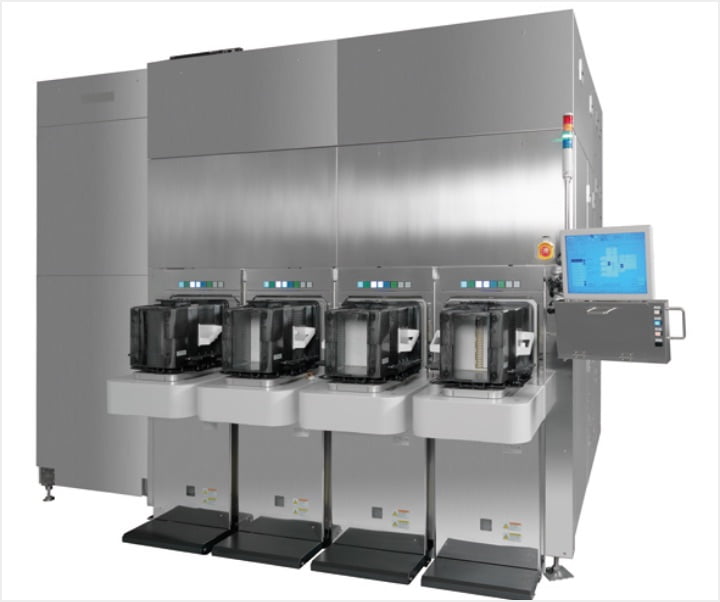 Capable of Bonding Bare Silicon and 80μm Bump Substrates With Good Intra-Surface Uniformity
Possible for Introduction of Temporary Bonding Adhesive
TWM temporary bonding machine is a machine to bond wafers to the support glass using temporary bonding adhesive.
This equipment can perform a single step from applying the temporary adhesive to the wafer to attaching it to the support glass.
The adhesive can be cleaned with a chemical solution to ensure a residue free cleaning after the process. It is possible to apply up to 10,000cP of temporary adhesive to a substrate with bumps.
Specs
| | |
| --- | --- |
| Applicable Wafers | Can be used for 200mm, 300mm, 300mm ⇔ 200mm |
| Software | GEM/GEM300 |
| Other Functions | Flip bonding available |
Zero Newton TWR12000 Series Debonder Equipment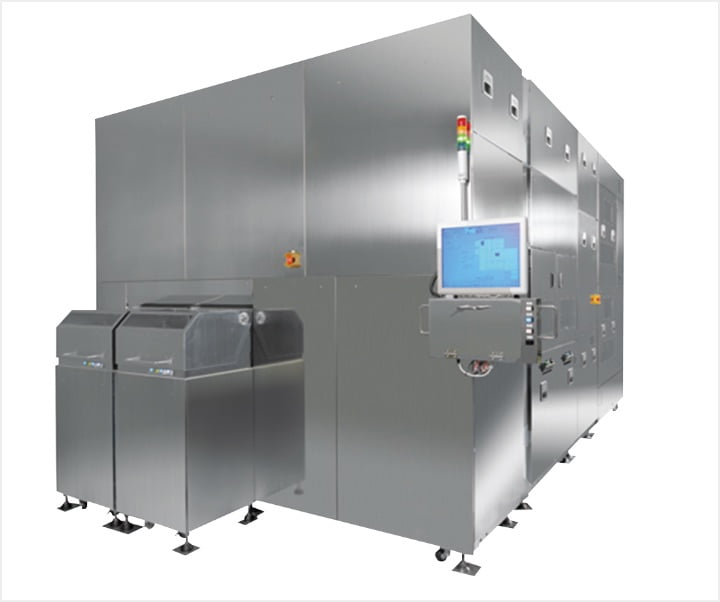 Can Remove Glass Without Damaging Device Wafers by Laser Peeling, and Can Clean Bumped Substrates Without Any Residue by Chemical Cleaning Possible for Introduction of Chemical Solution
TWR peeling/cleaning system peels off the support glass by laser irradiation and cleans the separation layer and temporary attachment adhesive with special chemicals.
When removing the support glass from the substrate, it is possible to do so without damaging the substrate, and the temporary adhesive layer can be cleaned without any residue by cleaning with chemicals. Since we use temporary bonding adhesive that can be cleaned with chemicals, it is possible to clean the bump board without any residue.
Specs
Applicable Wafers
Can be used for 200mm, 300mm, 300mm ⇔ 200mm
Compatible with wafer level and dicing frame
Software
GEM300 compatible
Equipment for Fan-Out Panel Level Package (FOPLP)
This is a fan-out panel level package (FOPLP) laminating, peeling and cleaning system for large carriers.
FOPLP is a technology that will play a leading role in the next generation, as the 510x515mm size can take up to four times as many chips as a 12-inch wafer, and it can produce large quantities of large-size chips. Based on the technology at the wafer level, we have pioneered the development of FOPLP and provide the laminating, peeling, and cleaning equipment compatible with FOPLP.
Zero Newton TWM36000 Series Bonder Equipment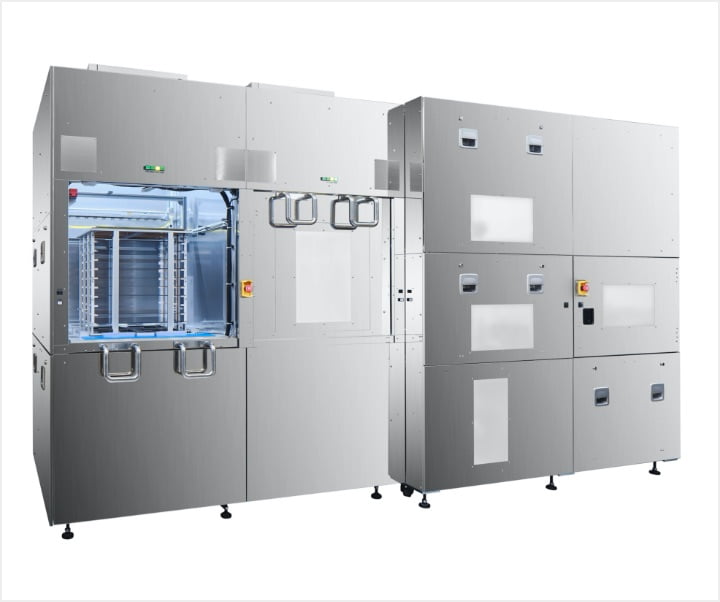 Panel Bonding System for Fan-Out Panel Level Packages High-Precision Bonding of Support Glass and Mold Substrate
This series is designed for high-precision bonding of support glass and mold substrate with a release layer and temporary bonding adhesive. The mold substrate is de-watered by vacuum baking prior to attachment, and then attached under vacuum after high precision alignment. Post-application baking is also possible.
Specs
| | |
| --- | --- |
| Applicable Substrate Sizes | 510 × 515mm、600 × 600mm |
| Equipment Configuration | Bonding unit, vacuum bake, post-bake, pre-alignment unit |
| Software | GEM300 compatible |
Zero Newton TWR36000 Series Debonder Equipment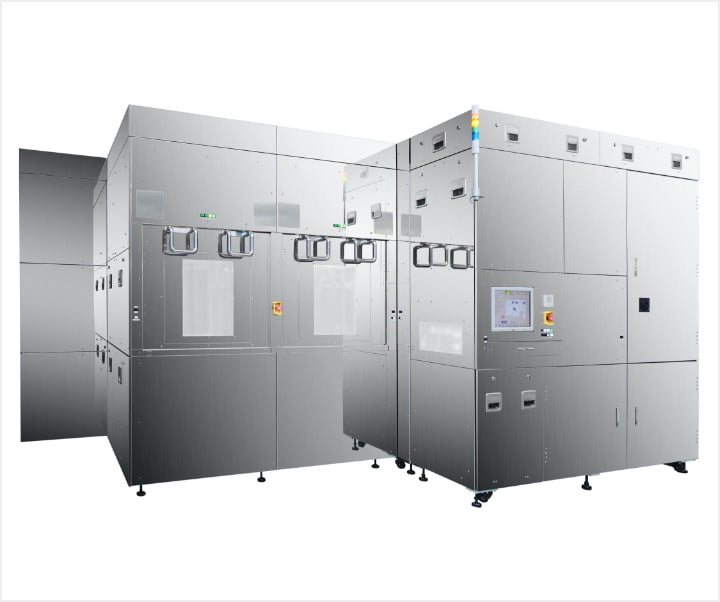 Supports Panel Debonding, Cleaner System Fan Out Panel Level Package
Single Step System for Removal and Cleaning of Support Glass
This is a system that carries out laser irradiation from the support glass side, peels off the support glass from the mold substrate, and cleans the peeling layer and temporary adhesive on the mold substrate without any residue.
The system is also equipped with an ashing device that can be used for dry cleaning, and can also be used to clean the release layer that cannot be dissolved.
Specs
| | |
| --- | --- |
| Applicable Substrate Sizes | 510 × 515mm、600 × 600mm |
| Equipment Configuration | Laser peeling unit, solvent cleaning cup, ashing unit, flip unit |
| Software | GEM300 compatible |
Zero Newton in the text is a pending or registered trademark of TOK.
Please Feel Free to Contact Us for More Information