The Process Equipment Division develops, manufactures, and sells equipment that ensures process superiority by chemically reacting materials or performing special treatments, based on the principle of "meeting society's expectations with chemistry."
Our semiconductor packaging equipment includes the Zero Newton™ series for three-dimensional packaging, fan-out packaging equipment (FOWLP and FOPLP), and resist ashing equipment that removes resist by plasma processing.
We also offer coating equipment for wafers and flexible displays, baking equipment for large square substrates, and UV curing equipment that improves plasma resistance and heat resistance by reacting photoresist with UV.
We hope you will consider using Tokyo Ohka Kogyo products, which are designed to meet expectations for process verification, new equipment sales, maintenance, and modification, both in Japan and overseas.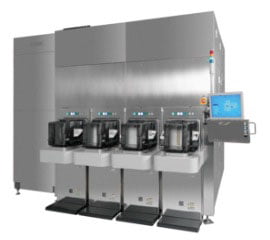 As a solution for advanced packaging, we have developed our own wafer handling system (Zero Newton™) for 3D and 2.5D packaging technology, where wafers are thinned and stacked, and provide equipment and materials for this process. We also provide wafer level (FOWLP) and panel level (FOPLP) equipment and materials for fan-out process.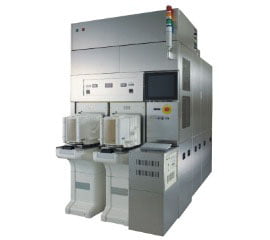 We have been providing our ashing systems for more than 30 years, and have installed more than 900 units worldwide.
Our plasma sources include comb electrodes, which are standard for post-implantation ashing, and ICP electrodes, which enable damage-free ashing.
We also offer equipment that can handle a wide range of wafer sizes, from 75~300mm, and that can transport ultra-thin wafers.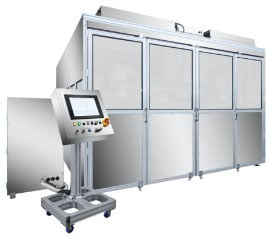 We offer high-precision coating systems that are suitable for a wide range of substrate sizes and shapes, including large square substrates and wafers.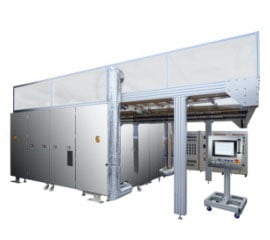 We provide heat treatment equipment that enables rapid temperature rise and fall of large square substrates and high-precision temperature control of the substrate surface under ultra-low oxygen concentration.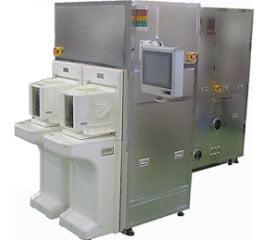 We provide equipment that can improve the heat resistance, dry etching resistance, and chemical resistance of any organic thin film.
Zero Newton in the text is a pending or registered trademark of TOK.
Related Information